Protect your loved ones.
Prepare your Will today.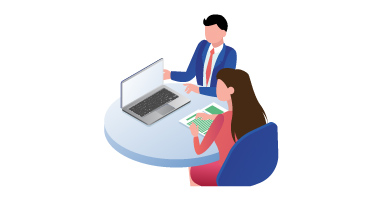 One-stop Legacy Planning
for your Estate Administration process, with utmost confidentiality guaranteed.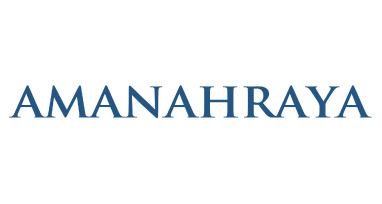 Experienced & Reputable Trustee
Amanah Raya is wholly owned by the Government with Professional trustee and fiduciary services.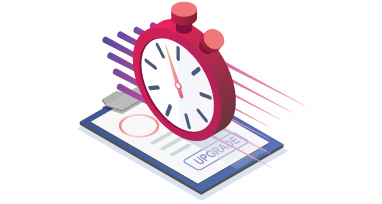 Faster Administration
With a valid Will, the distribution of your assets will be faster.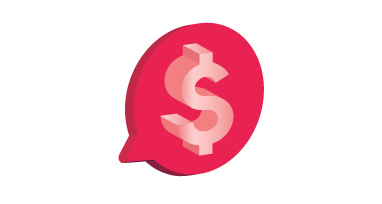 Competitive Will Writing Service Fee
Only RM400 for a Basic Will performed over-the-counter or RM350 via HLB Connect Online.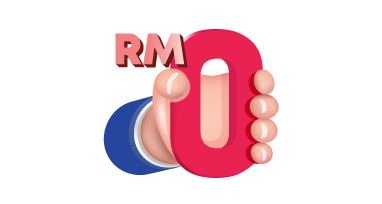 Zero Custodian Fee
throughout the Will's validity.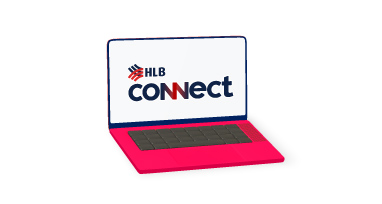 Accessible
Can be done at any Hong Leong Bank/Hong Leong Islamic Bank branch OR via HLB Connect Online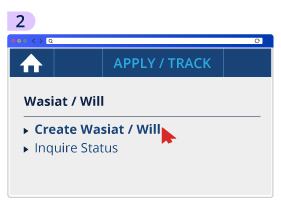 Select 'Apply' > 'Create Wasiat / Will'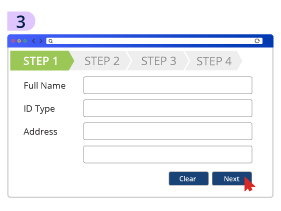 Fill in the required information and make payment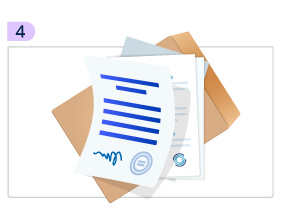 Receive the following documents by post:
Will Certificate (original & copy)
Application form
PDPA form
Prepaid envelope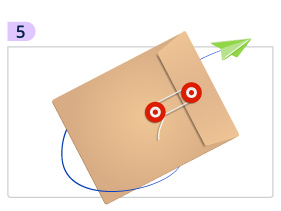 Complete the following documents & send them to Amanah Raya using our prepaid envelope:
Original Will Certificate with the signatures of witnesses
Signed application form
Signed PDPA form
NRIC photocopies of yours and witnesses
All About Will Writing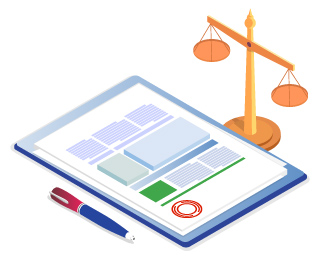 Will is a document which has legal effect that enables you to determine how your property is to be distributed upon your demise.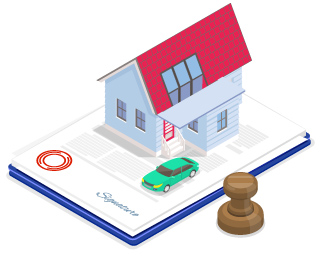 For a non-Muslim, Wills Act 1959 defines a Will as a document where a person states his intentions as to how his estate is to be administered and distributed after his death and who is to administer it.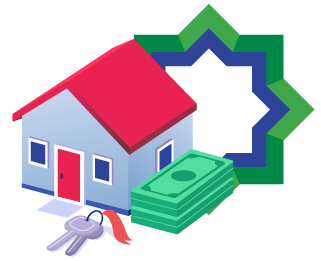 For a Muslim, Muslim Wills Enactment (Selangor) 1999 defines a Will as an "Iqrar of a person made during his lifetime with respect to his property or benefit thereof, to be carried out for the purposes of charity or for any other purposes permissible by the Islamic Law, after his death".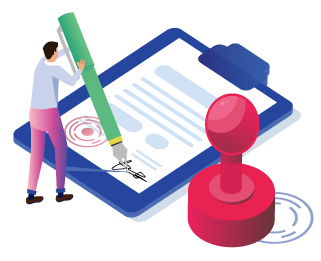 The will writer (Testator) must sign the Will at the end of the document and there must be at least two or more witnesses present at the same time to witness and to attest to the signature of the testator.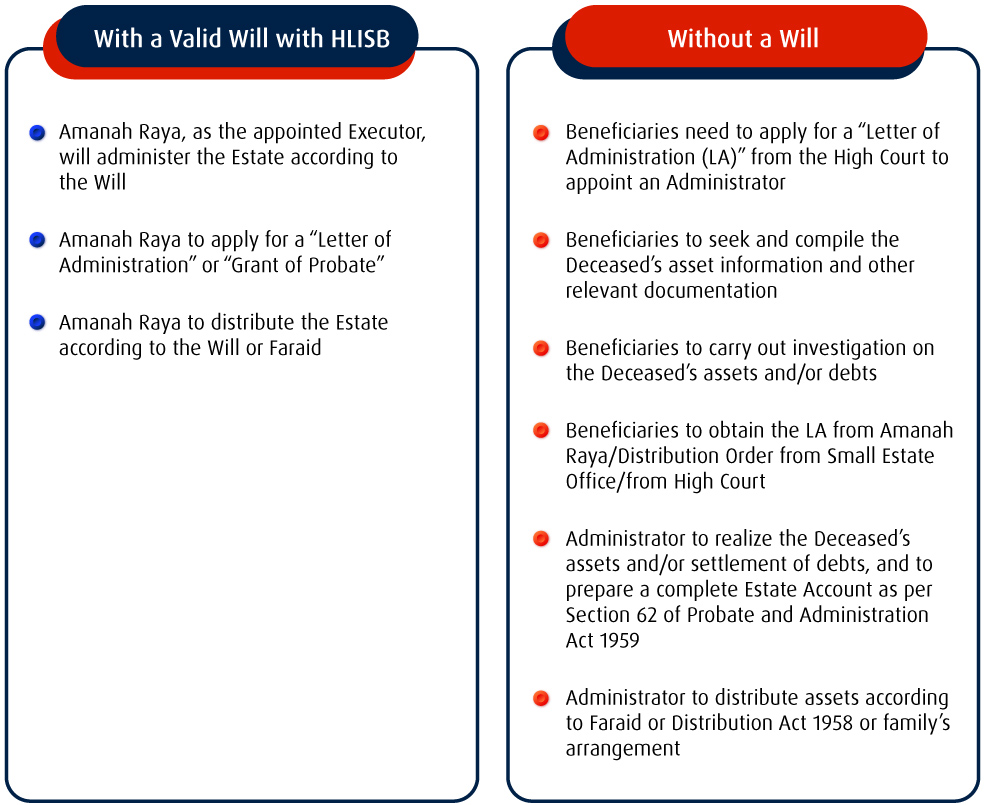 | Will Writing Services | Revised Fees with effect from 1 Feb 2020 |
| --- | --- |
| Basic Will (via Hong Leong Bank/ Hong Leong Islamic branches) | RM 400 |
| Online Basic Will (via Hong Leong Connect) | RM 350 |
| Conversion from Basic Will to Comprehensive Will | RM 700 |
| Will Amendment Fee | RM 150 |
**To be paid direct to Amanah Raya Berhad (no fee sharing to be earned by the Bank)
***Subject to Government Tax, if applicable
Q: What is a Will?
A: A Will is a legal document which is effective after the demise of the Testator (a person who writes the Will) in respect of the Testator's wishes for the distribution of his assets to his heirs and/or beneficiaries.
Q: Why do we need a Will and what is the benefit of having one?
A: A Will is an important tool of estate planning for it can be used to enable meeting one's established goals or objectives of wealth distribution. When a person dies without a Will, the estate of the deceased will be distributed according to the Distribution Act 1958, for non-Muslims; or the Faraid Law, for Muslims. By virtue of having a Will, generally the person will be able to ensure that his/her assets will be distributed in accordance with his/her wishes. A Will also helps in expediting the legal process associated with estate distribution, and there will be no need for appointment of an administrator because the Executor has already been appointed. This shortens the prolonged estate settlement process.
At the same time, a Will enables the person to appoint his/her own Executor and Trustee to carry out his/her wishes and protect his/her interest as well as appoint Guardians for his/her minor beneficiaries. A Will also provides an opportunity for the Testator to meet any special needs of their loved ones such as providing for heirs who lack financial, or heirs with physical disabilities. A Will also enables a person to bestow gifts to non-family members/non-heirs (non-Quranic heirs) as well as various charities and religious organizations that the Testator chooses.

Q: What is the difference between a Muslim Will and a non-Muslim Will?
A: The differences between a Muslim Will and a non-Muslim Will are:
| Muslim Will | Non-Muslim Will |
| --- | --- |
| The assets to be distributed are permissible as defined by the Islamic Law | Every asset can be included in the Will |
| No one can make a bequest (write a Will for inheritance) to any of his or her Quranic heirs as distribution of inheritance to Quranic heirs, will fall under the Law of Faraid | The Will can be made to anyone whether kin or not to the person who writes the Will |
| The bequest of a Will can only be made of up to 1/3 of the entire property and the rest will be distributed to the Quranic heirs under Faraid Law. Consent is required from Quranic heirs after the demise of the Testator, if the bequest of more than 1/3 of the entire estate is made to the non-Quranic heirs, or if more than 2/3 of the entire estate is left to the Quranic heirs | The Will can amount to 100% of the total assets |
Q: What is the standard procedure for writing a Will?
A:Hong Leong Islamic together with its strategic alliance partner, Amanah Raya Berhad provides this service to its customers. Customers need to fill up and submit the appropriate forms and related documents and make the necessary fee payment via deduction from customer's account with HLISB/HLBB.

Customers will sign the Standard Will (provided by ARB) at HLISB/HLBB, witnessed either by a witness provided by the customer, or a witness from HLISB/HLBB.

HLISB/HLBB will forward the Will together with its supporting document to ARB.

ARB will document the Will, witness the Will if there are insufficient witnesses, and register the Will

ARB shall forward the Duplicate Copy of the Registered Will to the customer and retain the Original Copy for safekeeping. (ARB will act as the Custodian and Executor of the Will)

Q: How many witnesses do you require for a Will?
A: For a Muslim Will, you will require 2 male witnesses. In the absence of 1 male witness, it is to be replaced with 2 female witnesses. If there is no Muslim male witness available, it also can be substituted with 4 Muslim females as witnesses.

For a non-Muslim Will, 2 witnesses are required.

Q: What is the role of public trust companies, for example Amanah Raya Berhad, in writing a Will?
A: Public trust companies will act as Will writer, custodian and executor depending on the services offered by the companies. Some companies will cater only for Muslim Wills, some for non-Muslim Wills and others cater for both types of Wills.

Q: What are the normal expenses or the fee for writing a Will?

A: The expenses or the fees vary depending on the trust companies chosen by the customers.

Q: Can we change the content of a Will in the future?

A: Yes, the customer can rewrite his/her Will in the future but some of the Public trust companies will charge an extra fee for the service.

Q: What about the confidentiality of the assets disclosed? Will any of the information be revealed to say, IRD?

A: All information will be kept confidential. Once the Will is written and registered, it will be kept by ARB and taken out only when the customer requests for changes, or when the Will needs to be executed.

Q: Why ARB and not other Trustees?
A: ARB is 99.9% owned by the Government. Federal Land Commission owns the other 0.01%. ARB has been in business since 1921 and has established a solid reputation for its professionalism, independence and reliability. It is a professional organization which maintains impartiality and conduct their duties in the best interest of the beneficiaries with no vested interest whatsoever in the outcome of the estate administration.

Q: How would ARB know when to execute the Will?

A: There is a tagging in our system to identify that the customer is a Will holder with ARB. When the customer's next of kin comes to the branch, the branch will notify ARB and the execution of Will can then be made. ARB has a system link with Jabatan Pendaftaran Negara, which is updated every two months. The ARB system will be triggered if there is a NRIC match.

Q: Will all my assets be transferred to ARB for distribution?

A: All assets except those with beneficiaries (for non-Muslims). EPF and Insurance will not be included.

Q: How do I apply for wasiat?
A: To apply, kindly visit any Hong Leong Islamic Bank or Hong Leong Bank branch, or via Hong Leong Connect.
a) Application via Hong Leong Connect

Step 1: Login to Hong Leong Connect

Step 2: Click 'Apply e-Products' 'e-Wasiat/ e-Will Application'

Step 3: Fill in your personal details (+ executor & beneficiary details for e-Will)

Step 4: Fill in the payment details (account must be enabled under "Pay and Transact")

Step 5: Confirm your details and click 'Submit'

Note:

The e-will / e-wasiat is NOT YET finalized at this stage even though CASA/-i has been deducted.

2 copies of the Will Writing Certificate (Original & Copy) will be sent to you together with an Application Form.

You are required to submit the following documents in the paid reply enveloped provided:

Original Will Writing Certificate with the signatures of 2 witness (Will) / 4 witnesses (Wasiat)
Application Form
Photocopies of the NRICs of you and your witnesses
b) Application via Branch

Step 1: Go to any Hong Leong Bank or Hong Leong Islamic Bank branch and fill up the Will / Wasiat Certificate & Application Form.

Step 2: Submit the following completed documents:

Original Will Writing Certificate with the signatures of 2 witness (Will) / 4 witnesses (Wasiat)
Application Form
Photocopies of the NRICs of you and your witnesses