A Gastronomic Journey of Senses by Hong Leong Bank
Kuala Lumpur, 10 October 2017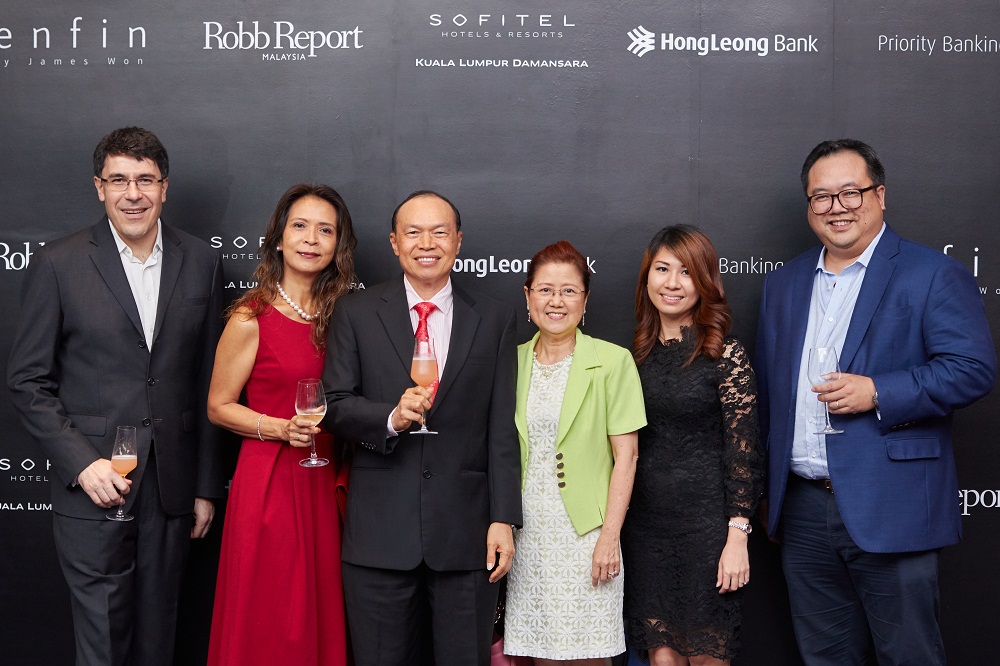 Hong Leong Bank Berhad's (HLB) Priority Banking customers were recently treated to an unforgettable gastronomic journey of senses specially crafted by renowned Chef James Won, the creator and curator of 'Enfin by James Won'.
The exclusive 2-day private event hosted by HLB marks the Bank's commitment and appreciation in thanking its Priority Banking customers for their continuous support.
During the event, the customers were also among the first few to get a glimpse of the soon to be opened Hong Leong Bank Priority Banking Centre, located in Menara Hong Leong, Damansara City thanks to a specially crafted promotional video which premiered at the occasion.
Insert photo from left to right is showing Mr. Domenic Fuda, Group Managing Director and Chief Executive Officer of HLB; Mrs. Yow; Tan Sri Lim Wee Chai; Puan Sri Tong Siew Bee; Ms. Patrina Fong, Area Manager Priority Banking of HLB and Mr. Yow Kuan Tuck, Managing Director of Business & Corporate Banking of HLB.

Hal Ehwal Korporat & Perhubungan Awam Kumpulan
Hong Leong Bank Berhad

DID: 03-2081 8888 ext 61916
Email: capr@hongleong.com.my
Untuk pertanyaan hubungi kami dalam talian atau singgah ke cawangan Bank Hong Leong yang terdekat.