So, you've decided to take the plunge and buy a new home. Buying a new home doesn't start with house hunting or securing that home loan. Surprisingly, it starts with your budget and a solid plan. First and foremost, you need to have a plan and know where to start. There are also a number of things to consider such as the purpose of your new home, location, the cost of renovations, old or new, landed property, size, type of loan, loan deposit, to rent or stay and the list goes on.
That's why we created this infographic for you to use as a guide or as a starting point whatever your reasons for buying a home may be.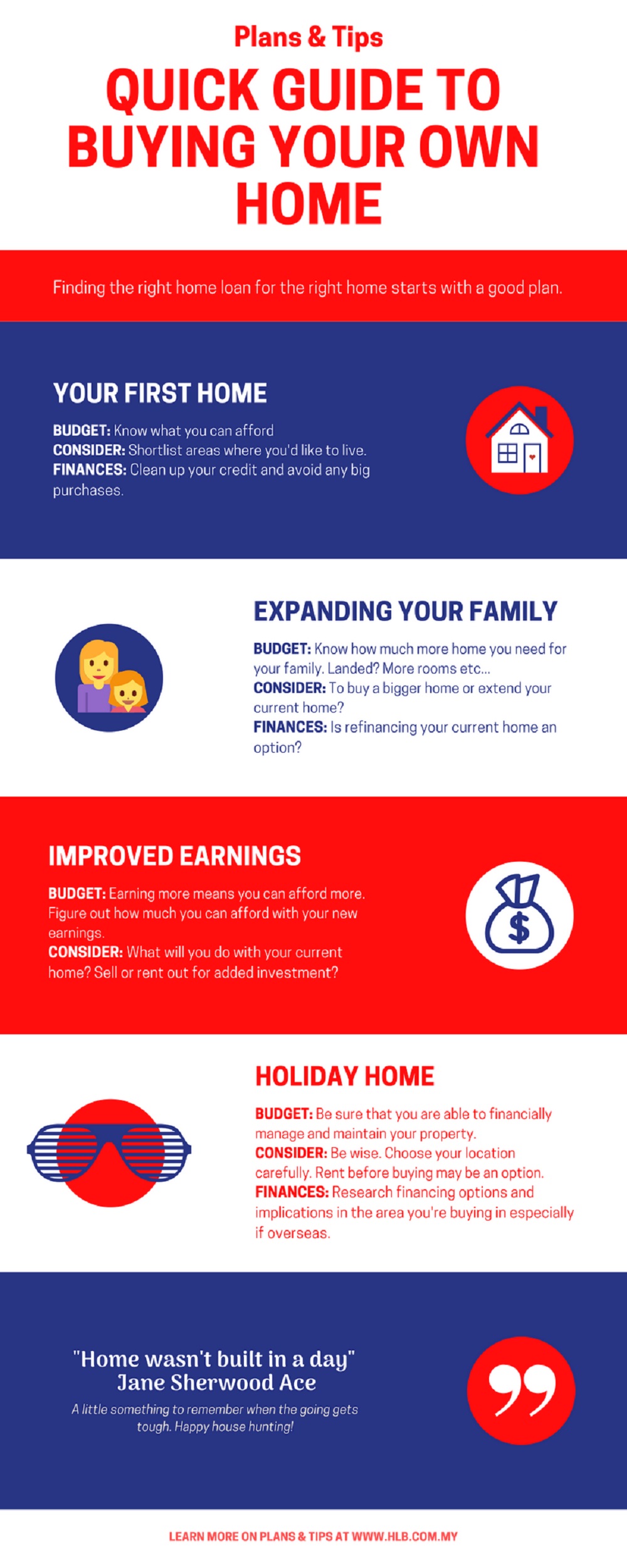 ---
Disclaimer: This content is for informational purposes and use only. It does not constitute and is not intended as financial or investment advice. You are encouraged to consult with competent accounting, financial or investment professionals based on your specific circumstances and needs before making any financial or investment decisions. We do not make any warranties as to accuracy or completeness of this information, do not endorse any third-party companies, products, or services described here, and take no liability for your use of this information. Figures and pictures, where used, are for illustration and explanation purposes only.